Throughout the month of April, I was taking part in the OWLs Magical Readathon hosted by G over at Book Roast. In my OWLs Readathon TBR post I briefly discussed how the readathon works, so check it out if you're wondering what on earth a Magical Readathon is!
To pursue my magical career of choice (Astronomer), I was required to pass 3 OWLs: Arithmancy, Astronomy and History of Magic. I successfully completed those exams, and also managed to pass another 3 to bring my total to 6 exams passed. I therefore ended this exam season with a grade of Exceeded Expectations, which was my initial aim at the beginning of the month!
I am atrocious at making and sticking to TBRs, so unsurprisingly I did deviate slightly from the list I set myself back when I wrote my TBR post. Here are the books I actually did end up reading, and some brief thoughts on each of them:
Arithmancy
The Prompt: Work written by more than one author
My choice: The Guernsey Literary and Potato Peel Pie Society by Mary Ann Shaffer and Annie Barrows
Rating: *****
Thoughts: An absolute delight! Such a heartwarming WWII tale about how books can help you through the toughest times.
Astronomy
 The Prompt: Star in the title
My choice: The Start of Me and You by Emery Lord
Rating: ****
Thoughts: This was the closest book on my TBR to fitting the prompt, so I decided to stretch the rules a little. I'm glad I did, too – this was such a fun and adorable YA contemporary.
History of Magic
The Prompt: Published at least 10 years ago
My choice: Black Sheep by Georgette Heyer
Rating: **
Thoughts: Definitely NOT Heyer's best. Unlikable characters, boring plot, and a very unsatisfying conclusion. Would recommend giving this one a miss.
Herbology
The prompt: Plant on the cover
My choice: The Western Wind by Samantha Harvey
Rating: ****
Thoughts: A clever, twisty (and occasionally historically inaccurate) medieval thriller with a completely enthralling ending. Read my full review here.
Defence Against the Dark Arts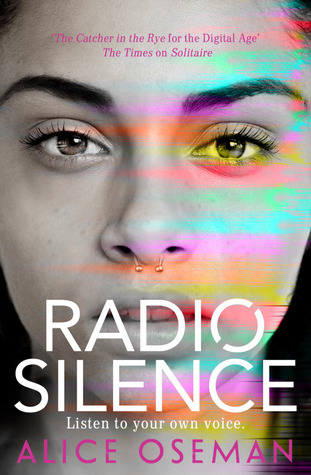 The Prompt: Reducto: title starts with an "R"
My choice: Radio Silence by Alice Oseman
Rating: *****
Thoughts: My first Alice Oseman novel – but certainly not my last! Her characterisation is second to none, and I still think about this book constantly even though I finished it weeks ago.
Potions
The Prompt: Next ingredient: sequel
My choice: A Torch Against the Night (An Ember in the Ashes #2) by Sabaa Tahir
Rating: ****
Thoughts: Well, THAT was intense. I'm pretty sure my heart barely stopped pounding the whole way through! Simultaneously excited/terrified to read book 3.
So that's it for the Magical Readathon until the NEWTs in August! I had so much fun taking part in it – huge thanks to G for all her incredible hard work in putting this amazing event together and making it such a great experience for everyone ❤