I first saw this tag done by Shaz over at Shaz Reads and it seemed like a really fun one, so I thought I'd give it a go!
The Rules:
1. What is your favourite genre?
It will come as no surprise that my favourite genre is historical fiction! I especially love historical fiction set in WWII, and historical romance set in the Regency and Victorian periods.
2. Who is your favourite author from that genre?
My favourite historical fiction author at the moment is Ken Follett. I am just in awe of his skill; his books are actual masterpieces. What I love so much about his Century trilogy is that he draws in so many different narrators from across the globe, weaving their stories together into a beautiful, intricate tapestry.
3. What is it about the genre that keeps pulling you back?
I really feel that the more historical fiction you read, the more you want to read. The thing about historical fiction is that it's based on something that actually took place, so everyone has a different slant on it. Once I find a period or event I'm interested in, I love to read multiple books on it because it's so interesting to read different authors' interpretations, especially when their books are based on real people.
4. What is the book that started your love for that genre?
As I've mentioned before in my Children's Historical Fiction: My Childhood Favourites blog post, the first historical fiction novel I read – Back Home by Michelle Magorian – is still an all-time favourite of mine. Set in 1945, it follows Rusty, a 12-year-old evacuee returning to England after five years spent with her relatives in Connecticut. With an awesome main character, an emotional plot and great historical detail, this book is everything I love about the genre.
5. If you had to recommend at least one book from your favourite genre to a non-reader/someone looking to start reading that genre, what book would you choose and why?
I recently read The Nightingale by Kristin Hannah, and I think it would be a great introduction to the historical fiction genre. It's such an accessible historical fiction novel –  the characters and emotion draw you into the story so completely that there's no fear of it reading like a history textbook.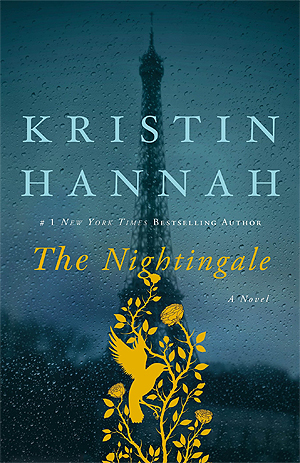 6. Why do you read?
So for this answer I'm going to concentrate on why I read historical fiction. The main reason is that I love imagining how people lived in different time periods. Historical fiction novels allow me to do just that, offering a little window into a specific time period or event. It's such a fun way to learn about history – I love having the people and places brought to life on the page before me.
This tag was basically a chance for me to fangirl about my favourite genre, and of course I'm never going to pass up an opportunity like that!
If you'd like to take part and share what you love about your favourite genre, consider yourself tagged 🙂