I wasn't tagged to do this post, but I've seen it everywhere and thought it seemed like such a fun way to reflect on my reading this year. So without further ado, here's a whistlestop tour of my 2018 reading so far!
1. Best book you've read so far in 2018.
Homgeoing by Yaa Gyasi was such an incredible read. It's definitely the most beautiful writing I've read this year, and so unique. It was one of those special reading experiences where I found myself constantly wanting to read it, but also wanting to take my time in order to savour every moment.
2. Best sequel you've read so far in 2018.
I cannot stop raving about Winter of the World, the 2nd book in Ken Follett's Century trilogy. This is a mammoth book, totalling almost 1000 pages, but I completely devoured it in less than two weeks.
3. New release you haven't read yet, but want to.
How Do You Like Me Now? by Holly Bourne is a book I've been excited to read for months. It sounds like the exact book I need in my life right now, as I attempt to navigate the murky waters of my mid-twenties.
4. Most anticipated release for the second half of the year.
So this one only just counts as "second half of the year" as it comes out on the 12th July, but I'm so excited for Floored. It sounds like the perfect YA summer read, and I plan to read it as soon as possible.
5. Biggest disappointment.
The Mermaid and Mrs Hancock was a novel I'd hyped up so much in my mind, but unfortunately it just didn't meet those expectations. The sumptuous period detail was there, but unfortunately I found the plot to be lacking, and I really didn't enjoy the magical realism.
6. Biggest surprise.
I'm not sure why this was such a surprise, given the level of hype this series receives, but I really didn't expect to become quite as addicted to The Mortal Instruments as I have done! Since reading City of Bones in April I've been devouring the rest of the series, which is really unusual for me.
7. Favourite new author. (Debut or new to you)
When I picked up The House of New Beginnings by Lucy Diamond on a whim in Waterstones, I had no idea I'd fall so in love with her writing. Heartwarming and hilarious whilst dealing with some difficult topics, Lucy Diamond's books are now my top choice whenever I'm in the mood for some contemporary romance.
8. Newest fictional crush.
Well I think this just has to be Connor from Goodbye, Perfect by Sara Barnard, really. He's the sort of boy I wish had gone to school with me, because he's just perfect! He's such a lovely boyfriend, and his relationship with Eden was one of my favourite things about this book.
9. Newest favourite character.
No blog post about my 2018 reading is complete without a mention of Scythe by Neal Shusterman – in particular Scythe Faraday, whose character I adored. Straight-laced and a stickler for the rules, yet maintaining a conscience and a big heart, he became an instant favourite of mine.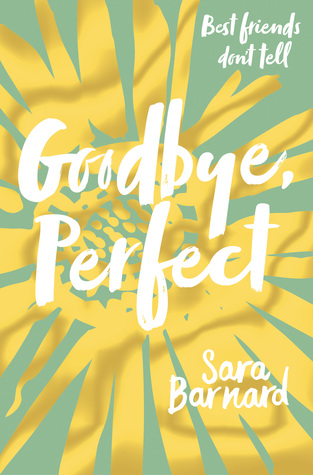 10. Book that made you cry.
I don't cry at books very often, and I don't think I've properly cried whilst reading a book this year – but I got pretty close with Home Fire by Kamila Shamsie. This is such a heartbreaking novel dealing with a very difficult topic, and I am awe of Kamila Shamsie's skill –  Home Fire was a very worthy winner of the Women's Prize for fiction.
11. Book that made you happy.
It might seem a bit weird because this isn't an especially cheerful book, but I felt so happy whilst reading A Darker Shade of Magic by V. E. Shwab. I adored the writing style and the awesome characters of Kell and Lila, and I can't wait to read the rest of the series.
12. Favourite book to film adaptation you saw this year.
I'm going with a "book to TV" adaptation here, because I have to mention how much I loved BBC's recent adaptation of The Woman in White by Wilkie Collins. It was delightfully creepy and Gothic, which gave me definite Wuthering Heights vibes.
13. Favourite review you've written this year.
I wrote my entire review for Glass Roses by Britain Kalai Soderquist with a massive grin on my face. I am so happy for Britain that she has published her beautiful book, and writing my review was a great way to take part in celebrating her success.
14. Most beautiful book you've bought so far this year (or received)
It will come as no surprise that the most beautiful book I've received so far this year (and perhaps in my entire life) is Circe by Madeline Miller. I was lucky enough to receive it as a birthday present from my boyfriend – he knows I'm a sucker for beautiful books!
15. What books do you need to read by the end of the year?
I've had Jane Eyre on my TBR for so long, and I really want to get to it by the end of this year. I tried starting it about a month ago, but I just wasn't feeling it, so I put it down because I want to save it until I'm properly in the mood.
I've read some really great books this year, and I'm so excited to see what's in store for the second half of 2018!
I love reading other people's answers to this tag, so if you haven't done it yet, consider yourself tagged 🙂