When I think back to a year ago, before I had started blogging or joined Goodreads, memories spring to mind of a life where a "TBR" consisted of the maybe two or three unread books sitting on my bookshelf (note bookshelf – back in my old flat I didn't own a bookcase!).
Fast-forward a year, and I have inevitably become a book buying addict, purchasing books at a far quicker rate than I can possibly read them. And so when I saw Lost in a Story's fabulous method of conquering your TBR, I had to give it a try.
Here's how it works (taken directly from the source):
Go to your goodreads to-read shelf.
Order on ascending date added.
Take the first 5 (or 10 if you're feeling adventurous) books
Read the synopses of the books
Decide: keep it or should it go?
So, let's get started…
The Books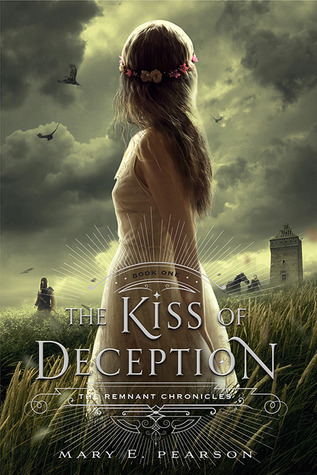 The Kiss of Deception by Mary E. Pearson
This is a YA fantasy novel which has a pretty good overall rating on Goodreads. It sounds pretty intriguing, but I've found the fantasy series I've started in the last few months pretty hit and miss so I'm a little apprehensive about giving this one a go. Another reason I haven't picked it up is that it's not been available at any bookshop I've visited, nor on Amazon – but I've found out that it is on Book Depository, so I think I will give it a go.
Judgement: KEEP
Prague Winter: A Personal Story of Remembrance and War, 1937-1948 by Madeleine K. Albright
I added this book to my TBR when I had some sudden inspiration for a WWII Historical Fiction about a young musician fleeing to London from Prague. This idea never came of anything, so while I'm sure this will be an interesting read, I don't see myself picking it up anytime soon.
Judgement: REMOVE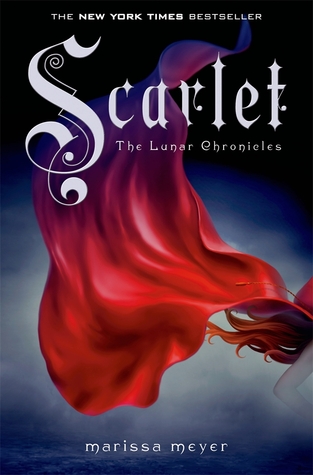 Scarlet by Marissa Meyer
I listened to the audiobook for Cinder, the first book of The Lunar Chronicles, and really loved it, so I want to keep on listening to the audiobooks for the rest of the series. I'm pretty slow with audiobooks, and I'm currently listening to His Dark Materials to remind myself of the story before reading La Belle Sauvage – but once I'm done with that, I'll be moving straight on to Scarlet.

Judgement: KEEP
Glass Roses: A Victorian Fairytale by Britain Kalai Soderquist
Back in January I marked Glass Roses as one of my Top Priority Reads for 2018 – and this is definitely still the case!
Judgement: KEEP
The Undesirables by Chad Thumann
Similarly to Glass Roses, I read the first draft of The Undesirables on Wattpad – and to this day, it's still one of the most stunning books I've ever read on the site. It's a beautiful WWII Historical Fiction, and just thinking about it now is making me excited to read the published version.
Judgement: KEEP
Results
This Round: Kept 4/5
Overall: Kept 4/5
Let me know what you thought of my decisions, and I'll be back with another round whenever I next feel begin to feel overwhelmed by my ever-growing TBR!